OTHER REGIONAL CLUBS
Doctor Who Fan Club of Nebraska - TARDIS Travelers of Lincoln [regional Doctor Who fan club - Facebook presence]
501st Legion Central Garrison [regional Star Wars organization]
Heartland Organization of Rocketry [Omaha]
The Lincoln Board Game Club -- currently meetly weekly at the 501 building on the UNL campus
The Lincoln Fantasy & Science Fiction Club -- New Website!!
Lincoln Zombie Walk [discontinued]
Metro Area Paranormal Society [Omaha]
Midwest Robots [regional]
Nevermore Paranormal [Omaha Ghost-Hunters]
The Omaha Cavaliers [RPGs]
Omaha Doctor Who Society -- No longer active
The Omaha Fan Force -- No longer active
Omaha Judge Core [gaming]
The Omaha Science Fiction Education Society -- organizers of OSFes
Omaha Science Fiction Foundation - No longer active
Omaha Zombie Walk [Facebook presence]
R2-Central Builders Club [Facebook presence]
Rebel Legion [regional Star Wars costuming group]
Star Base Andromeda [that's us!]
Wayne State College Science Fiction & Fantasy Club - Organizers of the annual WillyCon convention.
MERCHANTS OF GENRE MATERIALS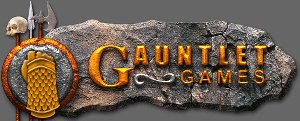 Arapahoe Village Shopping Center, 3233 S. 13th St., Lincoln, NE 68502 - 402-420-5060

- Southpointe Pavilions, 3120 Pine Lake Rd. Suite 4 Lincoln, NE 68516 - 402-434-5040


145 S. 9th St., Lincoln, NE 68508 - 402-435-6063
OTHER ORGANIZATIONS/EVENTS OF INTEREST TO GENRE FANS
REGIONAL CONVENTIONS
Gamicon [Iowa City, IA - February 23-25, 2018]
Visioncon [Springfield, MO - February 23-25, 2018]
MarsCon [Bloomington, MN - March 2-4, 2018]
WillyCon [Wayne, NE - March 23-25, 2018]
Minicon [Minneapolis, MN - March 30-April 1, 2018]
Nebraska Renaissance Faire 2018 [RiverWest Park - Omaha, NE - April 2018]
ConStellation [Lincoln, NE - April 20-22, 2018]
Demicon [Des Moines, IA - May 4-6, 2018]
Costume Con [San Diego, CA - May 11-14, 2018]
Con*Quest [Kansas City, MO - May 25-27, 2018]
MediaWest*Con [Lansing, MI - May 25-28, 2012]
Convergence [Bloomington, MN - July 5-8, 2018]
AnimeIowa [Coralville, IA - July 13-15, 2018]
Diversicon 20 [Bloomington, MN - July 27-29, 2018]

| | |
| --- | --- |
|  Last updated on 8-25-2017 | |